Farm Clearance Auctions
Northland Auctions can arrange your farm clearance sale with minimal effort from you, for maximum results via our annual Farming & Machinery Auction in Awanui, or an onsite Farm Clearance Auction. Get in touch with us today to discuss how we can best meet your needs.
We recently completed an onsite farm clearance auction in Waiotira (30mins from Whangarei). We auctioned absolutely everything! Cattle, machinery, tools, vehicles, household chattels and more, we had the property cleared in 24 hours!
Onsite Auctions
Downsizing, moving premises or closing-up shop? One call can solve it all.
We have a vast range of experience in conducting onsite auctions, including plant & machinery, vehicles, timber, deleted lines, cancelled orders, freight damaged goods, liquidations, fine jewellery and more. We take care of it all, from arranging goods for sale, cataloguing and advertising, to targeting specific buyers that are interested in purchasing YOUR goods.
Our dedicated team has worked hard to streamline procedures, making it minimal effort and input from you, for maximum results.
To find out how we can help turn your assets into cash, contact us now!
Valuations
At Northland Auctions, we offer a discrete and professional appraisal service for individuals and businesses with property and assets.
Our appraisals are typically based upon auction sale pricing comparables, among other factors. By regularly monitoring both our own and other auctions around the country, we accumulate valuable knowledge, resulting in accurate appraisals.
Our personal appraisal services may include antiques, art, collectables, furniture, jewellery, tools, vehicles, and matrimonial property.
To learn more, or to schedule a professional appraisal today, please get in touch with us!
Specialty Auctions
Do you have a collection or other rare & vintage items that you would like to have auctioned? We have had experience auctioning off all types of items including sports memorabilia, Xena Warrior Princess television props and rare & collectable antiques.
Please contact us to discuss your collection today.
Estate Auctions
Do you have an estate with property that needs to be sold?
We have successfully conducted numerous estate auctions, both on and off-site, with outstanding results. Contact us today!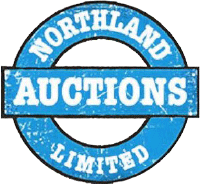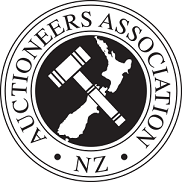 Next auction is as follows:
General Yard Auction - Saturday 9th December
9.30am start

89 Quarry Road, Awanui